---

Advanced, hands-on, skill based training from Tres Martin!
"I believe that high performance boating is still one of the great recreational privileges that we have available and that many take for granted. I feel that uneducated users of these new hull designs will soon create hardships on the boating industry through casualties and fatalities, causing inflated insurance rates. I know that I can bring a safe educational manner to owners and operators which would benefit all, including manufacturers, insurance companies and customers. In the end, the result is saving lives and millions of dollars for safe boating." – Tres Martin

Family owned and operated since 1967, we are always improving our products and you are guaranteed the best. Approved for all racing associations worldwide, our life jackets and suits are custom made and designed just for you.
Sterling engines are the world's finest, fastest and most reliable engines that money can buy. Whether you're competing in a sanctioned offshore race, participating in a poker run, or simply enjoying your powerboat on the open water, a Sterling Engine will work for you. We are proud of our reputation and are committed to continue to build the finest engines on the market today.

PFAFF Engines offers extensive engine building, engine rebuilding, and tuning services with the expertise of all shop personnel. We are a full service shop with all work performed in-house to ensure that only the finest industry technicians will be servicing your needs.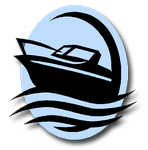 Precision Boat Tops and Marine Upholstery is the only full service, completely mobile upholstery shop located in the Daytona Beach area and beyond. We offer a variety of restoration/repair services on any class of marine recreation equipment, RV's, and home or office. We repair any of these products to OEM standards or design custom interior packages using trend setting fabrics, canvas, vinyl or leather. We specialize in custom interior packages at affordable and very competitive pricing.