---
Tres Martin Consulting provides a vast resource of knowledge to many of today's top boat manufacturers, providing over 30 years of experience in the science of hydrodynamics and marine performance technologies.
Tres has designed numerous custom platforms for traditional and special application craft.
From his early days with the integration of the first steps to appear on an offshore racer with legendary boat builder Reggie Fountain to his work at Mercury's Lake-X and his R&D with Cigarette Racing, Tres has been instrumental in the development and upgrade of many of world's most renowned brands.

Tres continues to consult for the country's major boat manufacturers as well as the U.S Coast Guard and offers a variety of services to recreational performance boat owners as well. Tres' services range from hull repair to the modification of improper watercraft designs and the indoctrination of platform to power plant, including all performance upgrades.
Tres Martin Consulting's most recent project was the development of a new hull design for Sunsation Powerboats' 36 Sport Performance Boat.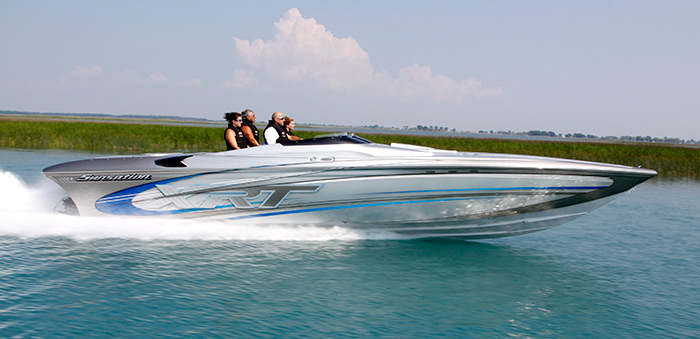 "Tres worked with us in the development and proper placement of steps on the new hull design and calculated the exact longitudinal center of gravity on the boat. The boat has incredible handling characteristics and an amazing seat-of-the-pants feel driving a any speed"
– Wayne Schaldenbrand
President Sunsation Powerboats